36" Sunset Mother Pot Plant
Regular price

$170.00
Sale price
Rating: 5.0 out of 5.0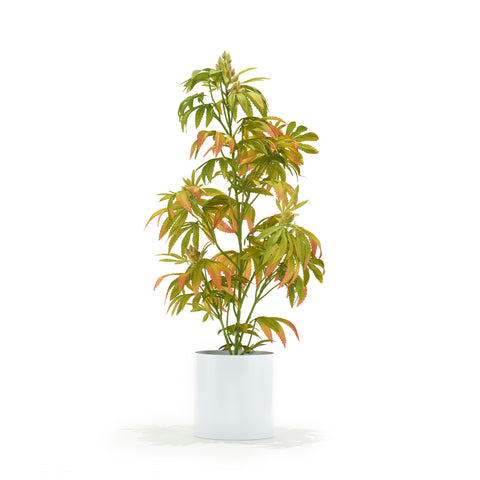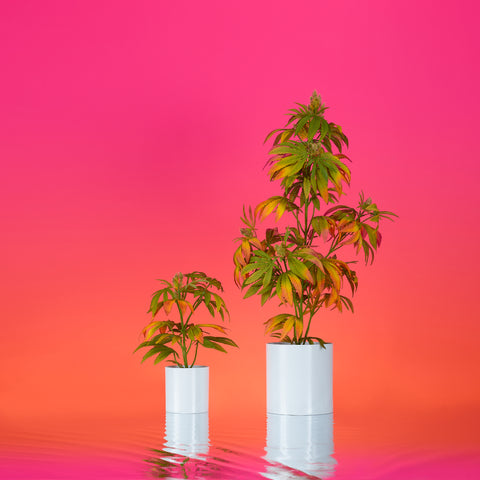 Looking for what plants are best for fall? Look no further than this colorful Pot Plant.
Lifelike Details: Our largest Pot Plant in Sunset Sweets can uplift spirits by just a look at the plant. This Pot Plant was designed to replicate a vibrant, hybrid strain displaying dynamic colors.

Move Over, Monstera: Unlike most common plants, the Teen will catch your guests' attention and stand out from the rest.
In nature, as the flowering phase comes to an end, hues of yellow, gold and orange begin to take over the leaves of the plant. 
The Sunset Sweets Pot Plant mimics this phase of the natural plant and highlights the beauty of its life cycle.
Key Features
Ultra Realistic Design
From the detailed leaves down to the dirt in the pot, our hyperrealistic house plants will always look perfect – no watering or maintenance required.
Conversation Starter
Help us erase the stigma around this plant by decorating your home with the pot plant's unique, natural beauty.
Discreet and Secure Package
Every plant is tightly secured in a box that only specifies that a plant is inside (not what kind of plant). So don't worry about any weird looks from your mailman.
Honestly I can't complain
People really think its real lmfao so sweet good for decor for you to take a self that's why I put a nice full body mirror, a Buddha statue on the side and the beautoful sunset right next to it looks dope with your drip and the area.