36" Mother Pot Plant
Regular price

$165.00
Sale price
Rating: 5.0 out of 5.0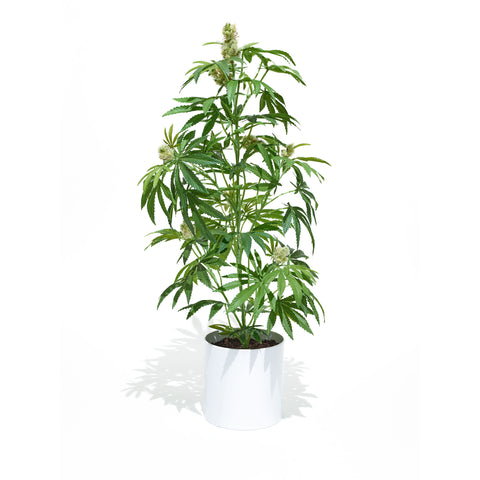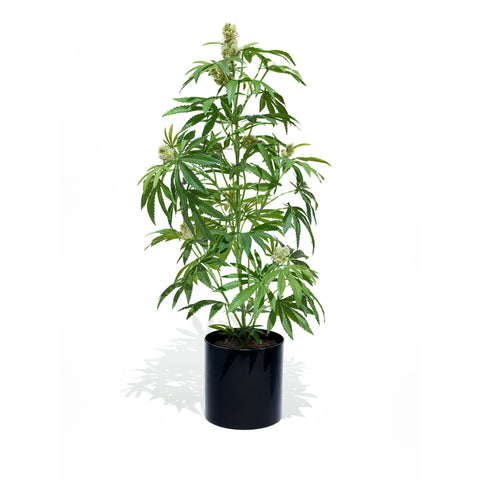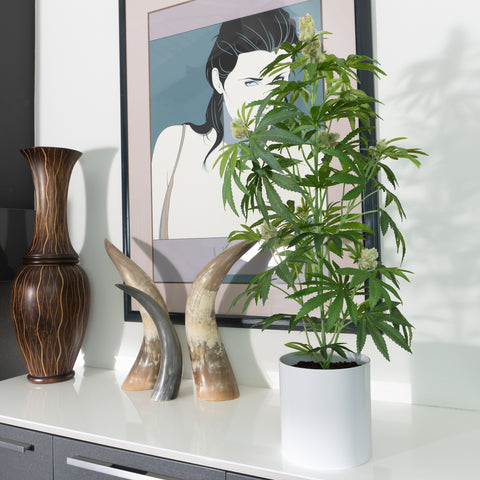 Our largest offering, the 36" Mother is tall enough to stand on its own. Want to really make a statement? Buy a few and replace your wilting trees with plants that look like weed – without any of the maintenance.
The Ultimate Artificial Pot Plant: As close to the real thing as possible, the Mother is designed after the plant that is used to create clones that will thrive.

Take Home Decor A Level Higher: Not everyone can have a real pot plant, for one reason or another. Whether you're shopping for yourself or a friend, the Mother is perfect for people who want plants that look like weed, but aren't able to grow the real thing.
Key Features
Ultra Realistic Design
From the detailed leaves down to the dirt in the pot, our hyperrealistic house plants will always look perfect – no watering or maintenance required.
Conversation Starter
Help us erase the stigma around this plant by decorating your home with the pot plant's unique, natural beauty.
Discreet and Secure Package
Every plant is tightly secured in a box that only specifies that a plant is inside (not what kind of plant). So don't worry about any weird looks from your mailman.
Great Product
Super realistic looking !!!
Fine
No problems; totally as advertised.
From comedy to tragedy
I was lucky enough to come across a fake weed plant used in the movie Pineapple Express. It played the role of my Christmas Tree when I had it in 2009. Everybody thought it was the coolest thing! Then I lost it in a burglary, and for all I know, they may have mistaken it for the real thing. I still sometimes chuckle at what must have been a rollercoaster of confusion, disappointment, amusement and disbelief. Then I think about the journey and the adventures that little fake pot plant has been on. I wonder where he is today. Does he have a home? Did he ever revive his film career? Does he still celebrate Christmas? Does he think of me? Does he even remember? I remember.
If you're still out there, I hope you're okay. I miss you, little buddy.
"The Mother" of all Faux Cannabis Plants
Purchased "The Mother" as a beautiful office accessory/prop for business photos. Shipped out immediately and got to me quickly. Quality was amazing, very realistic, super chic! Loved her so much I bought 4 more in different sizes to get the whole squad. :)