22" Adult Pot Plant
Regular price

$85.00
Sale price
Rating: 5.0 out of 5.0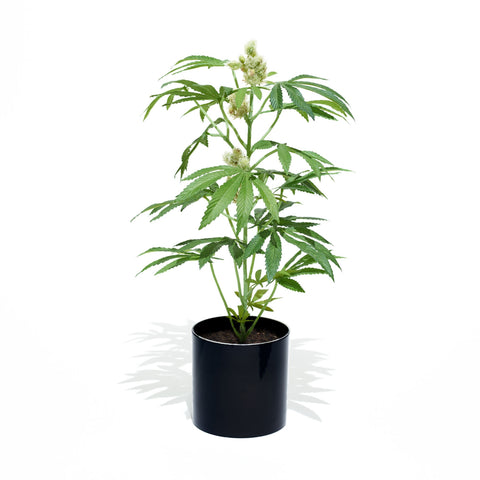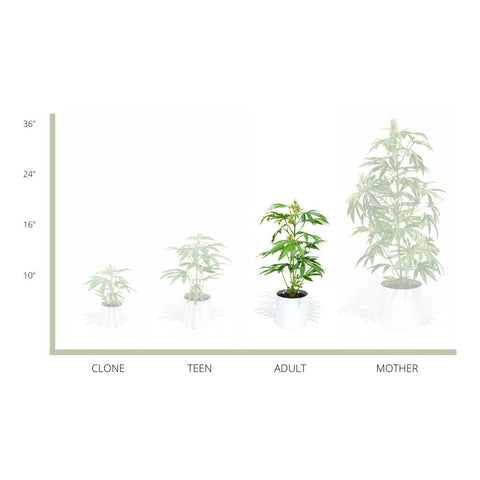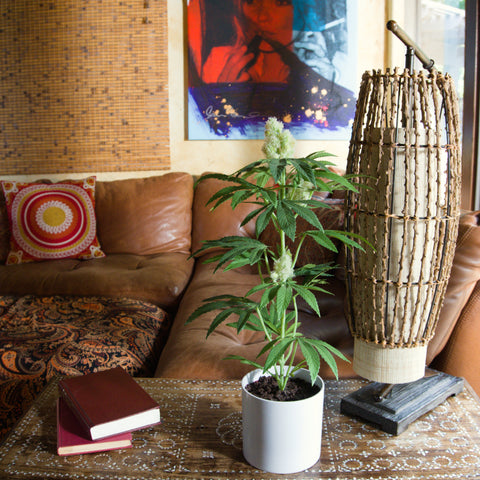 The mid-sized 22" tall Adult plant is one of the best fake plants to use as a centerpiece in your home. Place the Adult on any tabletop – bar, dining table, island, or more – and people won't even know you're using artificial plants for home decor.
Unique Centerpiece: Unlike other artificial houseplants, the Adult is realistic enough to be the center of attention of your home decor.

Fully Flowered: When it comes to fake plants that look real, we're not joking around. The Adult features fully flowered buds, complete with glistening trichomes.
Key Features
Ultra Realistic Design
From the detailed leaves down to the dirt in the pot, our hyperrealistic house plants will always look perfect – no watering or maintenance required.
Conversation Starter
Help us erase the stigma around this plant by decorating your home with the pot plant's unique, natural beauty.
Discreet and Secure Package
Every plant is tightly secured in a box that only specifies that a plant is inside (not what kind of plant). So don't worry about any weird looks from your mailman.
Love it
I ordered a teen as well. Loved em when they arrived and promptly ordered two more teens in purple. Please let me know once the mother purple is in stock
Its a must buy!
You needs to get these! I'm obsessed and want to get more for my cannabis lounge.
Extraordinary
I love my Pot Plant and its little details—what a meaningful object—beautifully made, carefully packaged. I want them all.
My favorite plant
I bought all 4 plants lol and this one is perfect. It's the centerpiece on my kitchen table and is an awesome conversational piece.