16" Pink Teen Pot Plant
Regular price

$64.00
Sale price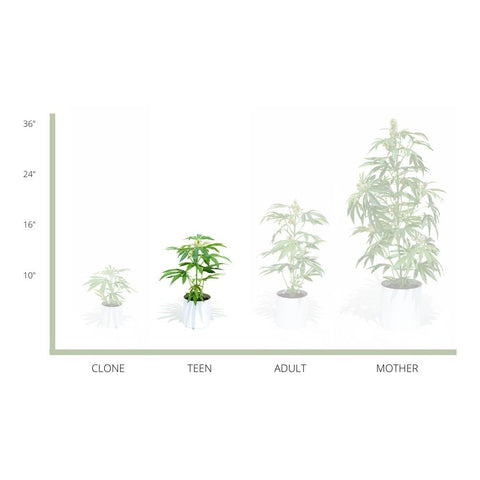 Pretty in pink. This plant is the perfect addition on your vanity, coffee table, bar cart, or as a unique addition to your other common house plants.

Lifelike Details: One of our most popular plants, the Teen in Pure Purple is designed to replicate strains with frosty, purple-colored buds.

Move Over, Monstera: Unlike most common plants, the Teen will catch your guests' attention and stand out from the rest.

Did you know Anthocyanins found in nature are responsible for turning plants, fruits and vegetables red, purple and blue? They're also in the same family as antioxidants found in chocolate, tea and wine. Coincidence that it's also in this magical plant? We think not.
Key Features
Ultra Realistic Design
From the detailed leaves down to the dirt in the pot, our hyperrealistic house plants will always look perfect – no watering or maintenance required.
Conversation Starter
Help us erase the stigma around this plant by decorating your home with the pot plant's unique, natural beauty.
Discreet and Secure Package
Every plant is tightly secured in a box that only specifies that a plant is inside (not what kind of plant). So don't worry about any weird looks from your mailman.